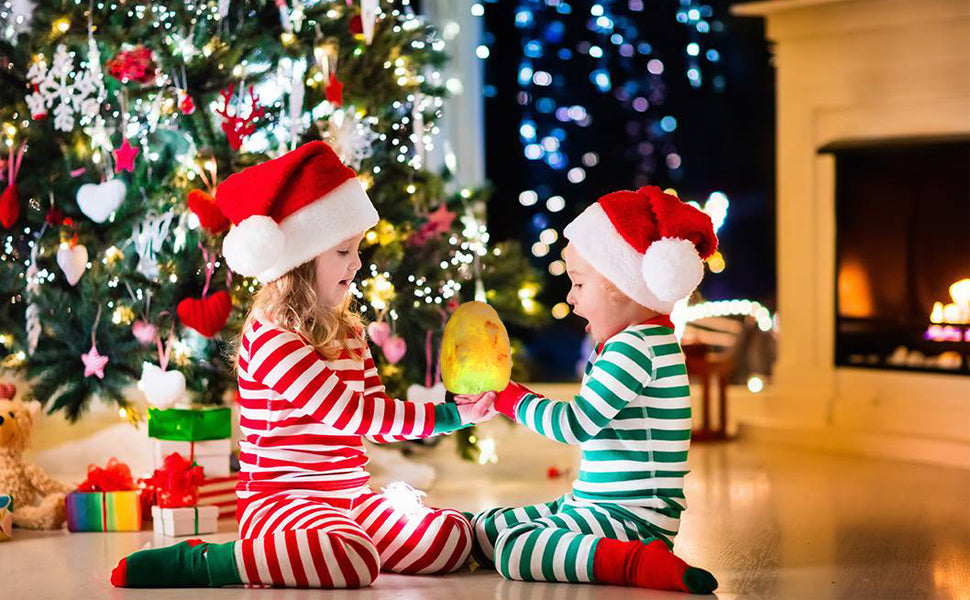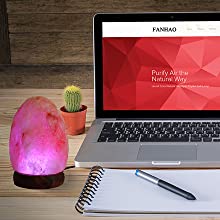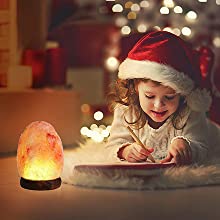 ❤ COMPOSITION DETAIL - 100% Himalayan Salt Crystal 1.5 lbs & 4.7 inch + Neem Wooden Base + 3 Watt Included Multicolor Bulb + USB Cable

❤ HAND-PICKED, HAND-CARVED CRYSTALS - Crafted from the mines in the Himalayan Mountains in Pakistan, world-renowned for being the most beneficial, cleanest salt on the planet, is one of the precious and pure gifts of nature. Every FANHAO Himalayan salt rock is 100% pure and of the highest quality.

❤ MULTI-COLOR SALT LAMP - Color changing LED light makes this Himalayan Salt Lamp fancy and novelty table lamp. The light automatically and slowly rotates among orange, blue, pink, red, green and purple.

❤ HOME DECORATION & IDEAL GIFT - A perfect romantic bedroom light, living room light, kitchen light, hall light. It is such a unique and beautiful night light that match all places. Our Himalayan salt light is a great gift for Christmas, Valentine's Day, holidays, birthdays, graduations, thanksgiving, and special occasions.

❤ SAFE & 100% SATISFACTION GUARANTEE - FANHAO lamps are ETL, FCC, CE, and RoHS certified, and none of our products have been subject to the recent salt lamp fire hazard risks or recalls. Create a safe, elegant atmosphere and enjoy the glow! Return & Refund Guarantee within 30 days of receipt of shipment if the salt lamp is defective. No question asked.